Find out how to avoid common photography and videography mistakes.

Here are the questions you need to ask before booking a photographer / videographer.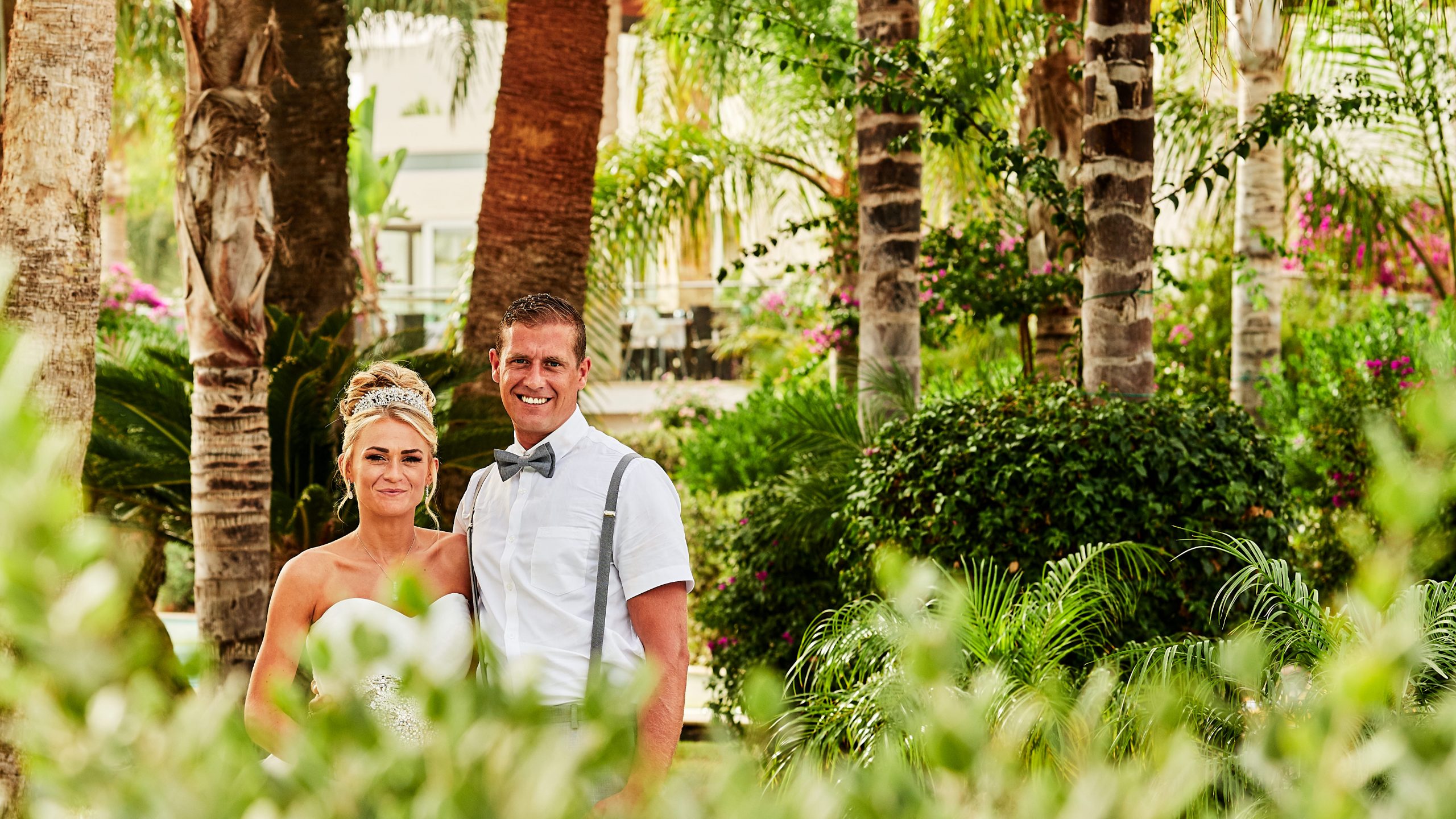 1. Squeezing too much into the schedule
Some weddings just flow, others are a rush from start to finish. Can you and your guests cope with a hectic, full timeline on a sweltering day?

Sorting out your timeline to give everyone time to chill is the secret of a fantastic wedding day. When everyone relaxes, expressions are better, which will show in the video and photographs. When the timeline works, everyone won't be hot and flustered!

We know many venues and planners are lastminute.com with sorting out timelines, which suits them, but remember it is your wedding day, so own your timeline. Begin planning the timeline the moment you start wedding planning. If you need help, just ask.
2. Not doing what you want – trying to please everyone else
We see this time, and time again, couples trying to please everyone. You never succeed, and this causes friction and tension on the day, spoiling the mood and expressions. It is your day. Do what pleases you.

The second element of this is suppliers, venues and wedding planners insisting on what you must do or have, and when to do it. Again, remember it is your day, and you ought to lead the decisions. For example, if you want a sunset shoot, and this clashes with your meal a little, instead of accepting it, discuss options early. We could take you for a shoot on another day, or they could change the meal timings.
3. Overdoing the sun, alcohol, and fun
You come to Cyprus to get married for the fantastic weather, but don't let it catch you out. Sunburn is impossible to remove when we edit videography and photography, and looks awful against a white dress, so try to avoid the sun before your wedding day, keep an eye open for those strap marks, and get the factor 30-50 on!

The same applies to drinking and heat. Heat and drinking take a toll on people's expressions and mood. We have had people over do things, sometimes a bride or groom too. On wedding day, try to steer clear of the alcohol until you are married!
We wrote a page about coping with the heat.
4. Not looking at full weddings
When you book a Cyprus photographer or videographer, make sure you look at full weddings.
Headline shots are one thing, seeing excellence across a whole day, wedding after wedding is something different.

Book the team whose work you love, and love all their work!
5. Not considering the timings of important events
Timelines are a theme here because the wedding timeline makes or breaks your wedding day.

Consider the timings of important events and understand which events won't move.

Everything else hinges on the time of day you marry. If you marry very late in the day, it can be cooler, but everything on the timeline gets squished together. See: The best time of day to get married.

Another example is the time the sun sets; you need to know this if you want a sunset shoot. What you might not consider is that we need a good slot of shooting time on either side of the sunset.

Our highly experienced team are experts at wedding timeline management. If you have questions, reach out and ask.
6. Not bringing your smiling faces on the day
This is a biggie. Seriously. Send everyone the memo about being happy!

Nothing spoils a wedding photograph more than people who are not looking happy. For example, when you exchange rings, you both can look fantastic and happy, but it will spoil the shot if your groomsmen look grumpy or indifferent in the background. You, your family, and guests are all going to be on camera all day long, so remind everyone to be happy smiley people.
7. Not eating and drinking properly on the day
It's a timeline thing, again! Nearly every wedding couple and guest skips one or two meals, and that spoils the day, expressions, and mood.

Schedule time in to eat and drink properly, have a hearty breakfast, order in room service for lunch (and pop the trays outside afterwards).
8. Hiring different photography and videography teams
Wedding photography and videography teams have very similar goals. However, if you hire in two different teams, then they each will want to do different things at key moments of the day. This usually means one or the other team not capturing what you wanted them to.

When you book one team, they will be on the same page, and you will get the best out of everyone. If you have booked two teams, at least get them in contact with each other before the wedding to coordinate things.
9. Not thinking about how the photography is going to be used
Why do you want photography in the first place? Is it to get an album, or to have wall art?
When we know you want an album, we include shots that are specific for an album. If you want to tell the story of the day, you need to book the photography team for long enough to cover the entire story.
The way some photographer's work is to only edit and supply the shots that went in the album. This won't help you if you then want to have framed prints of different shots.

The same applies to wall art. We can't print a show-stopping sunset statement piece on a gorgeous metal panel if we didn't cover the sunset on your wedding day. If we know you want a super-panoramic piece, we will shoot a range of shots specifically like this.

You need to make sure your photographer is providing enough coverage and supplies enough edited work for whatever you want printed or made into albums, etc.
10. Not using your people fully
Your Best man and Chief bridesmaid are there to make your day run smoothly, carry things, deal with things, stop you from worrying. Tell them you are going to use them, then actually use them!

The same applies to your parents or siblings. Ask them to look after your children. For one whole day, let someone else be responsible for your children. You won't relax if you are in full-time parent mode.
11. Think about the room you are all getting ready in.
Hey you said ten! Well, number eleven is a bonus tip!

The room you get ready in is usually very busy. There will be makeup artists, hairdressers, bridesmaids, planners, photographers, and videographers all coming and going while you get ready.

Your wedding photographer and videographer is going to capture everything in the room on camera. So, remember to tidy up and move all the holiday paraphernalia to another room. Try to organise where things like rings and jewellery are in advance.
12. Not booking enough coverage, or not booking a videographer
Ok, another bonus tip bonus tip!
The biggest regret many couples have is not booking a videographer at all. Second, not booking the team for long enough.