Couples often choose Cyprus for their wedding, because they have seen wonderful dramatic photographs of Brides and Grooms, usually shot in the Golden and Blue Hour.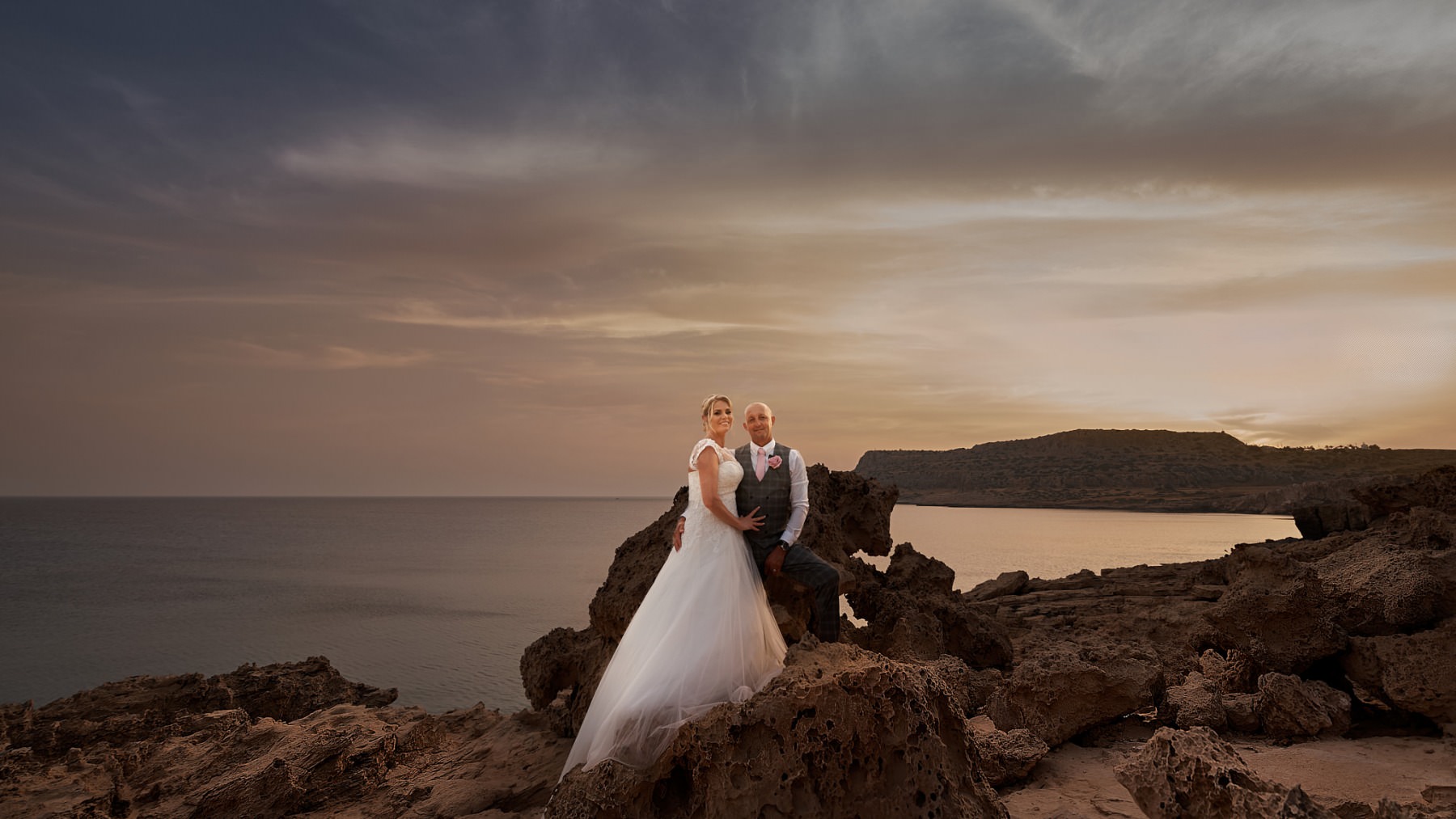 Photography is all about light. We work in any light. We bring our own light, too. Real photographers see brilliant light and work magic with it.

We love working in fantastic light, and Cyprus always delivers for us.

Orange and Blue
The Golden hour is the time before sunset when the light changes from soft, warm and dreamy, to a sky full of yellow, orange, red and amber tones. After sunset, we move into the Blue hour, where oranges transition to blues.

Don't miss out
We deliver awesome all day long. We would hate for you to miss out on the gift that Cyprus gives us as the day turns into night. Think about the wedding day timeline, so we can photograph you in this beautiful light we have here.

Creative lighting
When it gets dark, unlike most photographers, we carry on shooting. We use unobtrusive, specialist flash lighting. We are night-time specialists. We love shooting when it is dark; many creative doors open for us.

Now booking weddings all over Cyprus, from 2023 onwards