When you want to have a special family meal, would you go to a chain restaurant, or the local bistro that has great food, fantastic service and a lovely atmosphere?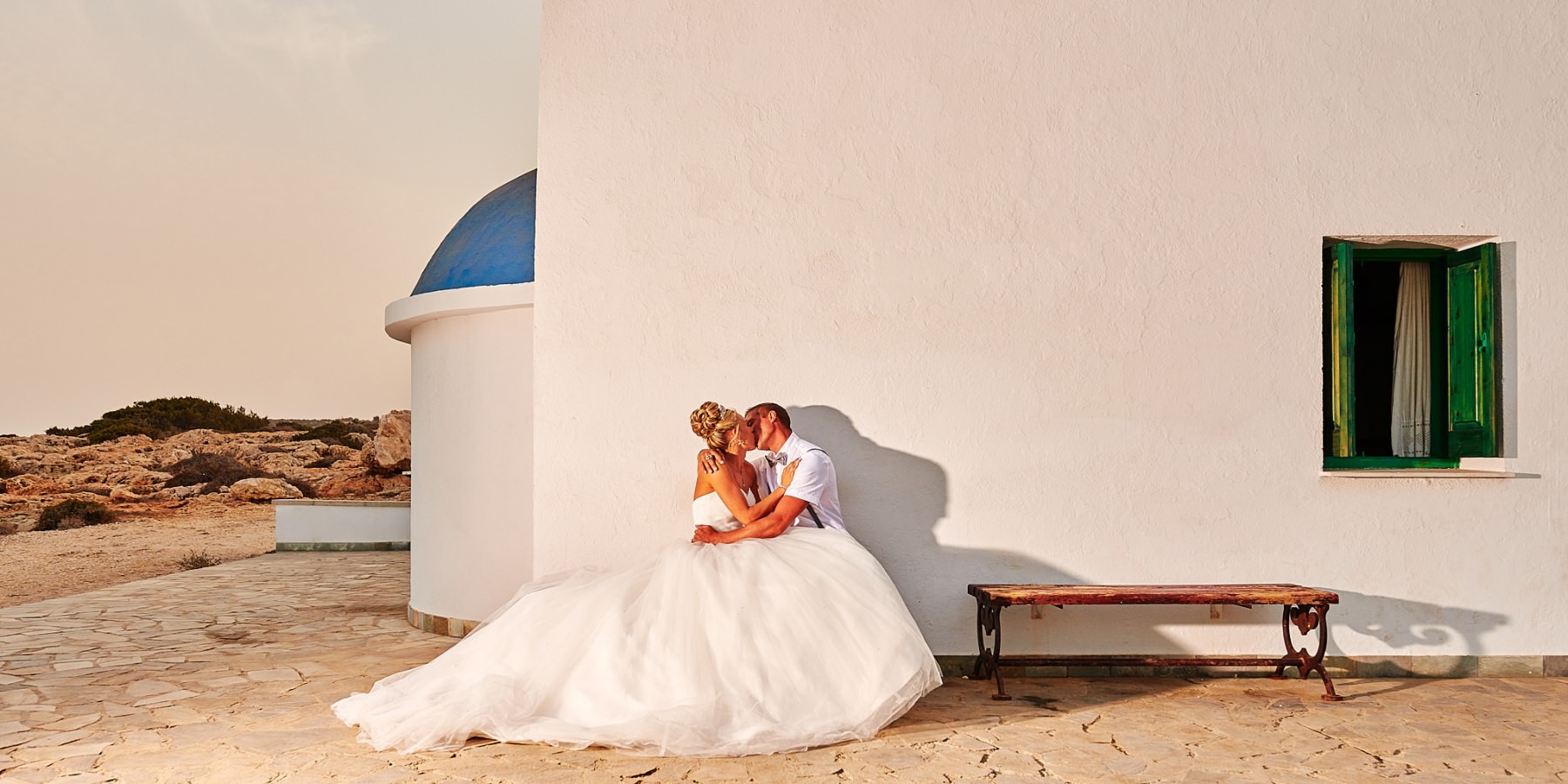 The choices you make for wedding suppliers are similar. Yes, packages that contain everything organised for you are consistent.

That leads to the question – consistently what?
Every couple is different. Packages are great for couples who don't want to manage the details of their wedding day. Other couples want choices.

Your wedding, your way
Couples getting married deserve the opportunity to choose the suppliers they want.

Creatives, such as photographers, cake makers, videographers and makeup artists, bring their artistic vision and skill to your wedding. If you love their work, you will not think twice about booking them.

Suppliers who are independent are free to provide service and products of any quality. This means you can shop around and find the best match for you.

Packages tie the hands of suppliers
Suppliers included within a package are working to an exact cost, for a specific product or service.
Packages leave no space for flexibility, beyond offering a small selection of equally restricted options.

There is an unseen squeeze on both the products and services offered, and that is price.

At the first look, packages reduce the value of the products and services that each individual supplier provides. Totally hidden away, suppliers also must often pay commissions.

Here is the thing, when your supplier is providing a service at a reduced cost, and then is paying a commission on top, something must give.

Therefore, offerings from suppliers within packages are usually basic.

Quality unleashed
Free from working with the constraints of packages, independent suppliers who charge the right price, can afford to maintain the high-quality customer service and products that many couples marrying in Cyprus demand.

Time to create perfection
Most suppliers say their most valuable commodity is time.

Would you prefer an artisan florist that is crafting one or two weddings a day, or the florist pushing out ten lots of flowers that all look the same?

Do you want the photographer that has to process your photographs in three hours, or the one that can schedule four or five days of careful hand editing?
You deserve choice
You will have both spent many years planning the smallest details, to ensure your wedding day is perfect. The creative suppliers, whose work you fall in love with, is a personal thing.

Personally, I am particular about flowers; I like sharp, crisp modern design, that uses a limited colour palette, and the aroma must be fresh, but not overpowering the food. I expect my florist to be an artist, to come to me with a mood board, and most of all; I want them to inspire me. I would do the legwork to find the right florist for me. A choice of three options, on a cut down list, would not work for me, as I place importance on flowers.

Service is everything
We pride ourselves in providing exceptional service. That costs time, money and a lot of effort. We take time to understand the exact needs and requirements of each of our wedding couples. We are in communication with you all the way from booking, right up to your wedding, through to delivery and frequently beyond!

Suppliers tied to a venue, sometimes do not even know who the couple is, until the day of the wedding.
Why do some tour operators, venues and wedding planners limit suppliers?
The official line usually is…

"We have chosen fabulous suppliers who are reliable and offer the highest quality."

This might be true, but most of the time the actual reason is often different.

It is usually about money. Many tour operators, wedding planners and venues are billing your suppliers with a hefty commission.

Typical supplier commissions are about 20%, to let them be on the list of preferred suppliers or just to allow them to work in the venue.

Not all restrictions are bad
Many venues have excellent local facilities, such as spas, hairdressing salons and catering. Venues insist you use these, because it is part of the service they are offering themselves. By choosing the venue, you are accepting these services. The venue is paying the salaries for the staff and has invested in the equipment themselves.

Independent suppliers are investing in their own marketing, training and equipment, whilst funding for products and salaries themselves.

Questions to ask
Are my choices of supplier restricted?
May I speak to suppliers myself during the planning process?
Are suppliers being charged a commission?

An independent supplier's point of view
We work extraordinarily hard to deliver couples getting married the best we can. No corners cut. We live, sleep, and eat weddings; it is our passion.

Our aim is to provide
The highest quality service possible
A superb experience
Memories that last forever
Great levels of communication
World class products
Stunning photography
We can do this because we are independent. We invest enough time, with each Bride and Groom, at each of the stages of planning, shooting, editing and delivery. This lets us produce the very best photography, coupled with the highest level of customer service.

Creativity rocks
We would hate to shoot at the same venue, day in day out. WE ARE CREATIVE, we are always exploring fresh ideas.
Besides having the right attitude to our work, we have to charge you enough to deliver this for you. This is how we set our pricing, we look at what we require to charge, to ensure we are not compromising our level of service, or product quality.

We need to afford to provide the level of quality and service you deserve. Paying someone else 20% of our fee, just so we can shoot your wedding, does not work for us.

Choose independent
By choosing independent suppliers, you can have the wedding you want. You can emphasise the things important to you and step back from the elements that are less essential.

Like us, you work hard for your money, so ensure it spent directly to fund the suppliers, services and products used in your wedding, as opposed to being paid in commissions to middlemen.

Only you know your taste and preferred style for your wedding. Nobody should prevent you from determining which creative suppliers you want to use, or penalise you financially for not choosing from the list.
When you meet opposition to your preference of suppliers, you need to ask why.

Remember, it is your wedding, your money, so it ought to be your choice.
Now booking weddings all over Cyprus, from 2023 onwards