To begin, we note that Darren started well with his marriage, ensuring Sunderland FC were not playing on the day of the wedding. They did chose a sizzler of a day to marry in Cyprus.
The wedding was at the fabulous Louis Phaethon Hotel, which backs onto the beautiful blue Mediterranean sea.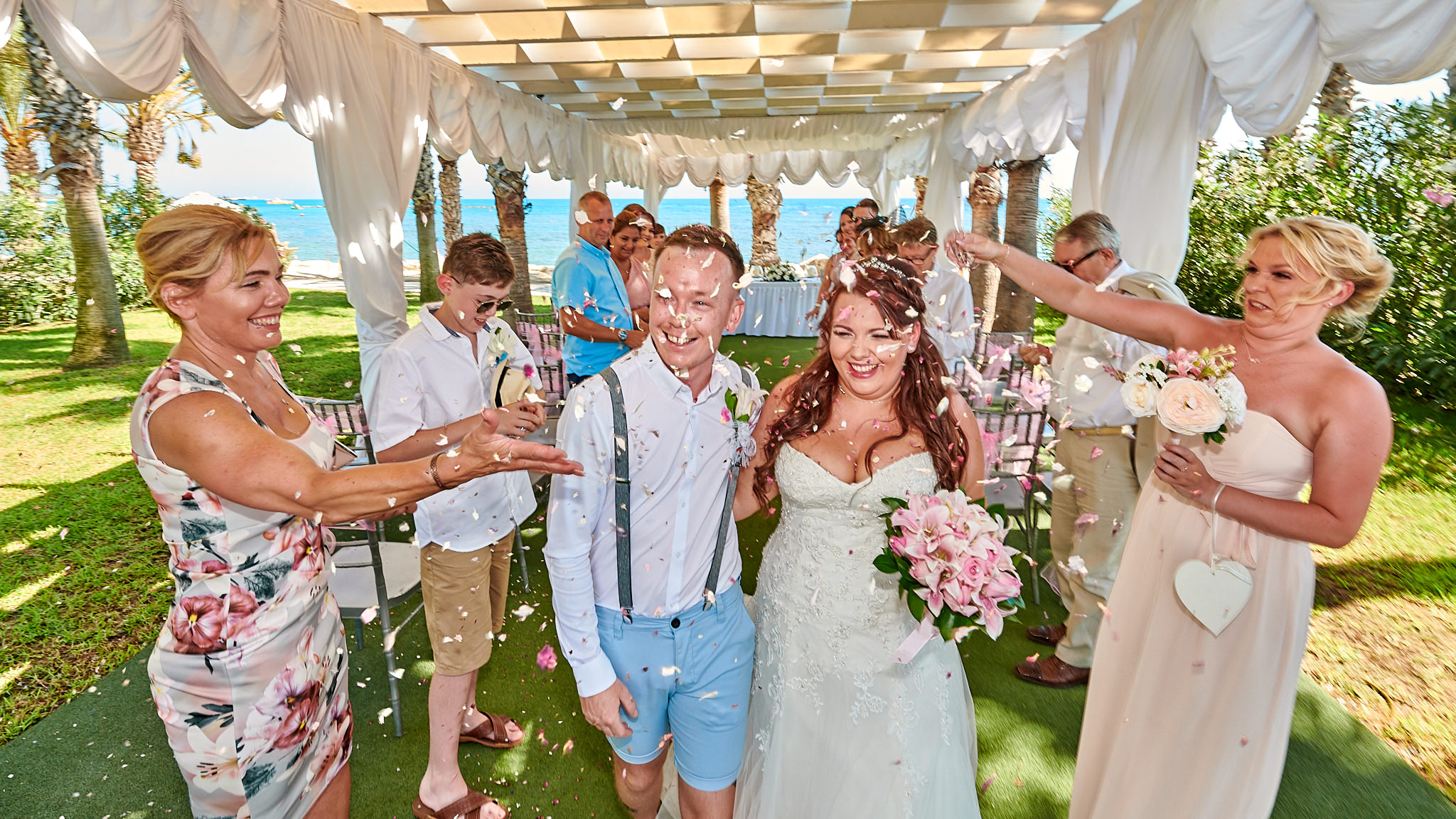 After the wedding, they celebrated with cocktails and nibbles. This year's award for the highest Groom throw goes to Darren…

After the fun by the sea, they took the guests on a surprise ride on an open-topped wedding bus.

Returning to the hotel, the couple had their reception in the lovely Helios restaurant, which has the sea as a backdrop.

There is no getting away from the fact that baby Lola stole the show. This is a splendid moment to send our congratulations to Ashley and Darren on the recent birth of their son Tommy.

A fabulous couple with a terrific family. We really loved shooting your wedding, and we wish you the very best for the future. Our warmest regards,

Kind words
Trying to choose suppliers for your wedding from another country can be daunting.

But I'm pleased that we chose Richard and Elizabeth for our wedding day, as they were so professional, attentive and just lovely people.

The photos are absolutely stunning, and the service we have received has been brilliant.

If we were to do it all again, we would definitely choose them again!

Highly recommended!!

Love from the Foxes 🦊

Ashley Fox
Now booking weddings all over Cyprus, from 2023 onwards