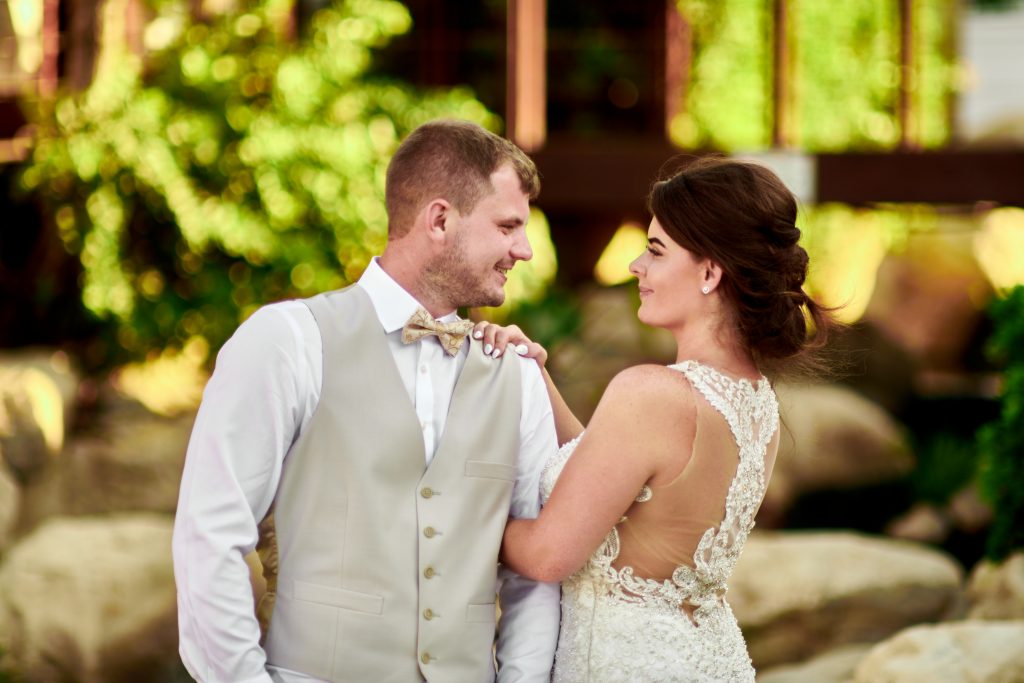 Couples get married all year round in Cyprus; the main season runs between April and late October. Cyprus enjoys a mild winter and a hot summer. Once, we even ate Christmas dinner outdoors in the sun!
If you are a sun lover, and you love the heat, then aim for the middle of the season, if you prefer it to be nice and warm, you will find May, June, September, and October are for you. We get amazing sunsets all year round!
Ask us
If you want some help, chat to Elizabeth about your wedding before you decide, we are happy to help, and can answer your questions about weddings in Cyprus.
If you are sure what time of year you want to marry, check out – choosing the time of day to marry in Cyprus.
April
Early April is cool: 62-70 degrees. You will definitely need to cover your arms in the evening, and you might get a spot of rain. However, compared to the UK, April is lovely. The good news is that you can still get a suntan, so you still need to be careful about getting sunburnt. Cyprus is full of lush green plants, and the whole feeling is very fresh and has an end of spring-like feel to it.
May
The weather in Cyprus during May is very nice, between 67-76 degrees, with little chance of rain. May is a lovely month to get married in Cyprus. The late evening can be a little chilly, so bring a Cardigan. From May onwards, it's summer clothes! The splendid news about May is that the greenery has not been burnt out by the sun yet, so there are lots of opportunities for a wide range of different looking backdrops for photography.
June
In June things warm up, usually between 73-82 degrees, but everything is still very pleasant, very much like a nice summer day in the UK. From June onwards, you really need to consider regarding your choices of cakes and flowers, and how they will last through the warmer days.
Hot hot hot – July and August
If you like your weather hot, then July and August are your main months. Expect temperatures to be between 77 and 87 degrees and occasionally warmer. Just like getting married in the Caribbean, but less humid. You absolutely need to think about how the heat will affect your guests and coping with the heat. In our consultation with you, we will look at timings of the day, and heat is a big consideration. In the evening and nighttime, whilst some head for air conditioning, others take full advantage of the warm nights, partying outdoors and going on sunset cruises.
September
Things on the heat front are calming down in September, between 75-84 degrees. The evenings are perfect too, which is why September consistently seems to be our busiest month. September feels like the very best of summer's days in the UK. Towards the end of September, you may want to cover your arms in the late evening.
October
October is very much like May, with temperatures of 71-80 degrees. The days feel really pleasant, and the evenings are cool. There is a slight chance of rain, mainly towards the end of the month, but this rarely spoils anything, The evenings draw in quickly, sunset is about 6.00 pm.
November
November is a touch warmer than September in the UK. Expect 64-72 degrees, and a third of the chance of rain.
Get inspired
See lots of photography and videography from real Cyprus weddings. Nosy at our photography portfilio.
Want to know more – have a chat with us
We live here full time in Cyprus and are happy to answer any of your Cyprus wedding-related questions. Use the chatbox below, or drop us a line with your question. Elizabeth is here to help too, message her directly.
Now booking weddings all over Cyprus, from 2023 onwards