Amee and Jonny married on a beautiful October day in Paphos. During the year run-up to the wedding, Amee and Elizabeth were in constant communication, and this made the day run so smoothly.
Wedding highlights video
Our team shot both videography and photography for Amee and Jonny's wedding. Enjoy this short wedding highlights video.
Scottish Vibe
The wedding had a chilled Scottish vibe running through it. With the men wearing traditional Scottish dress, and a fabulous piper that really set the tone of the wedding.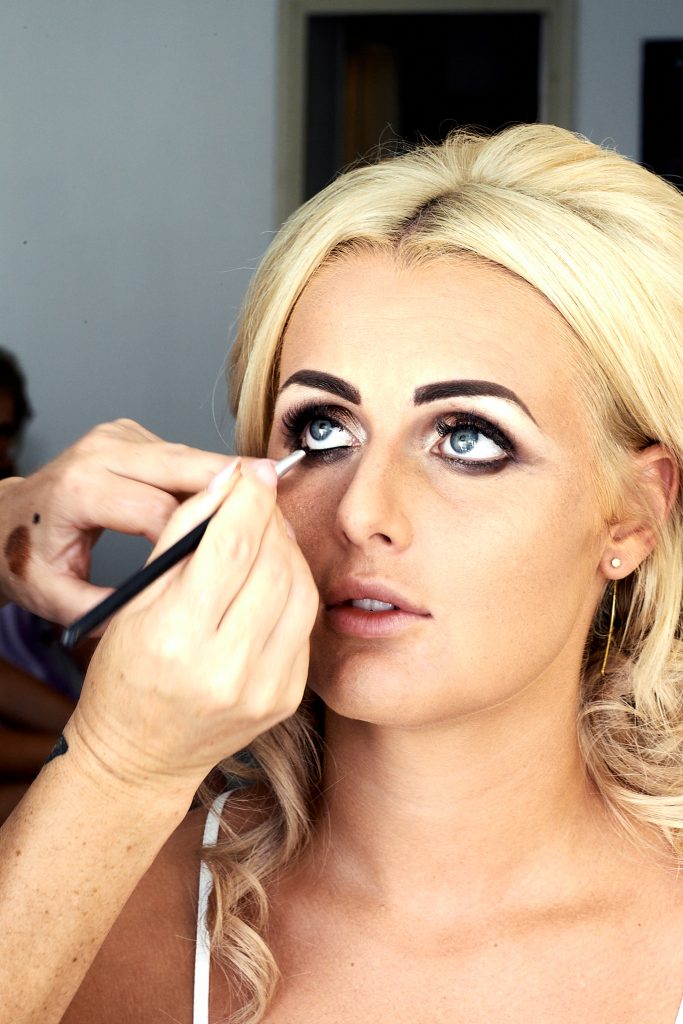 Getting ready
We started the day with the ladies over at Wonder Beauty in Paphos Old Town, where the fabulous team was doing the hair and make-up. We then caught up with the men, who were getting ready back at the hotel.
Slideshow
The wedding ceremony
Amee and Jonny personalised their ceremony, which was overlooking the sea at the King Evelthon hotel in Paphos.  Weddings in Cyprus are usually over very fast.  So in addition to the civil ceremony, there was also a Celebrant, which meant the couple could have a meaningful ceremony that took it's time, reflecting both them as a couple, and the two families as a whole.  The Celebrant included a sand ceremony, which involved the children.

After the ceremony
With Jonny and Amee now married, they had some couple and group photographs on the beach. We then boarded the wedding bus for a quick tour. After which we took the couple for a really special couple and sunset shoot.
After the sunset shoot, we whisked the couple, using our luxury limousine to their wedding breakfast, and party – at the Windmill restaurant in Kato Paphos.

The evening party
First off the cake was cut, followed by speeches and Cypriot dancers. The couple had a fabulous first dance, and then the party took off. Don't miss the flash of a kilt in the photographs.

Congratulations
Amee and Jonny, we had a fabulous time shooting your wedding, and feel we really know you as a couple. We wish you both a fruitful lifelong marriage. All the best to your family.
Lots of love,
Richard, Elizabeth and all the team here at the Cyprus Wedding Photographer. XXX
Vendors
Photography and videography: The Cyprus Wedding Photographer
Piper: Kevin Monahan – The Cyprus Piper
Hair: Anastasaia Gorgola
Makeup: Kriszta Korosi – Wonder Beauty
Kilt hire – John McDonald – Mcdonalds Kilts of Cyprus
Celebrant – Carol Page – Personalised Ceremonies Cyprus
Now booking weddings all over Cyprus, from 2023 onwards